RESPONSIBLE SOURCING
Sustainability Is Our Love Language
Textile Dye
The organic peace silk is color dyed using a German-Japanese digital printing machines combination that is the best in sustainability. Inks are GOTS certified and of zero impact on nature and human skin. This system consumes a minimal amount of ink, electricity, and water. In addition, wastewater from printing is recycled/ reused through the in-house bio-ETP plant.
Fun Fact: Peace silk fabrics don't have the same shine as conventional silk because it doesn't contain silicone. Silicone gives traditional silk a vibrant glow.
French Leavers Lace
The lace hems are made with french leavers lace, intricate floral details with delicacy, almost divine. Made from a 100 yr old leavers machine and perfected by hand for quality control. No one would imagine that the Leavers weaving loom could produce such intricacy and refinement, named after its inventor and imported to France from England in 1879. - Solstiss Lace.
What makes Mulberry Peace Silk so Unique?
Peace Silk is produced from cocoons without killing the pupae inside or sacrificing animal life.
"Ahimsa," meaning "nonviolence," is a philosophy of many eastern religions, stating that humans should refrain from inflicting suffering on others. In this process, silkworms can complete their life cycle and finally fly away as beautiful butterflies. First, cocoons are all allowed to hatch and breed, and the silk is processed from the cocoons. Then, the cocoons can be pierced or cut open in some cases, and the butterfly tipped out.
This process saves the lives of beautiful silk moths and requires 1/4rd of the water for degumming compared to conventional silk. Since cocoons are without impurities, the need to use hard-metal chemicals related to killing germs or removing impurities is also not required. These moths have a short but very significant life span. Moths contribute to local Pollination similar to Bees means very important for the local botanical life cycle. An increase in the production of peace silk has seen a rise in local Pollination and resulted in many lost botanical species.
Mulberry Silk is raised chiefly indoors in cottages without using any chemical spray, right up to the point where the cocoons would be stifled, or processed with heat, to kill the pupa and keep it from breaking through the cocoon.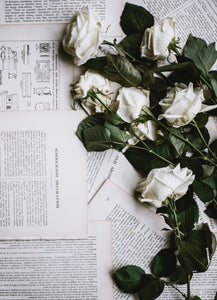 Eco-Friendly Packaging
Thank You card and envelope papers are made from the fibrous inner bark of the lokta bush. Lokta bushes regrow quickly after being cut, making them a renewable and sustainable non-tree source. Every paper is acid-free and embedded with real Bougainvillea petals. Handmade with love in rural villages in the Himalayas. 
Tissue paper sheets are all 100% recycled, and FSC certified. Acid-free and pH neutral. Processed Chlorine Free. Recyclable, naturally biodegradable, and compostable. 
Twine is made from 100% natural hemp. Biodegradable, and compostable. 
Shipping Boxes are made with 100% recycled content and 95% post-consumer waste. Recyclable, biodegradable, and compostable.
Hang tags are handmade from 100% post-industrial recycled paper and infused with a hardy mix of wildflower seeds. In addition, these plantable paper are printed with earth-friendly inks that won't damage the roots.
"
As time passes by, sustainable fashion alternatives are evolving and improving. The journey won't be perfect but as the saying goes, when we know more, we do better.

"